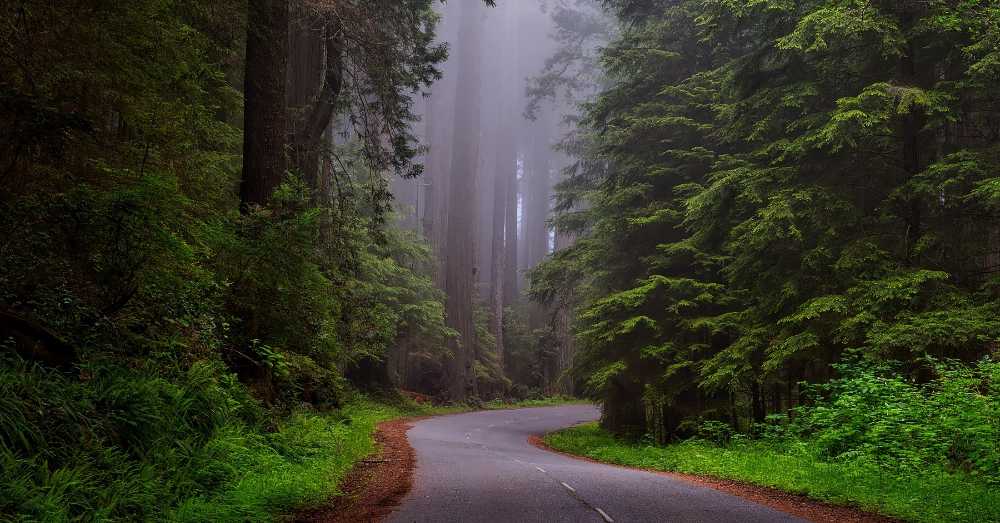 San Francisco to the Redwoods
You can open all our routes inside the Roadie app to use them as templates for your own planning.
Plan route in Roadie app
Not far from San Francisco, you'll discover some of the tallest trees in the world. Drive at the foot of these giants when you embark on a trip through the many Redwoods parks in Northern California. Trees appear larger than life when trekking the trails or unusual attractions like drive-thru tree trunks.
1
San Francisco
Major metropolis in the Bay Area. Known for the Golden Gate Bridge and other attractions.
Open in Google Maps
2
Muir Woods National Monument
National monument established to preserve old-growth forest.
Open in Google Maps
3
Mendocino Headlands State Park
Scenic coastal park found right off Highway 1. Excellent beaches, viewpoints, and hiking trails.
Open in Google Maps
4
Russian Gulch State Park
Fun outdoor activities found on the banks of the Russian Gulch Creek. Enjoy water fun above the surface with swimming or below the surface while scuba diving.
Open in Google Maps
5
Jug Handle State Reserve
Hike the trails to see the Ecological Staircase or explore the coastal bluffs on the Pacific coastline.
Open in Google Maps
6
Humboldt Redwoods State Park
Old-growth forest located in Northern California. Known for trails beneath the towering canopy of trees.
Open in Google Maps
7
Grizzly Creek Redwoods State Park
Escape the crowded forests and visit Grizzly Creek State Park. Has large coastal redwood trees.
Open in Google Maps
8
Trinidad Memorial Park and Lighthouse
Relocation site of a historical lighthouse.
Open in Google Maps
9
Trinidad State Beach
Walk down from the Trinidad Pier and enjoy coastal views of the rock formations just off shore.
Open in Google Maps
10
Redwood National and State Parks
Hiking trails to see massive redwood trees. Home to some of the oldest trees on the Earth.
Open in Google Maps
11
Del Norte Coast Redwoods State Park
Coastal state park with a diverse landscape. Hike the dunes, enjoy views from the coast, or go on nature walks through the redwoods forest.
Open in Google Maps
12
Jedediah Smith Redwoods State Park
Dense redwood forest located in the northernmost region in California. Home to 7% of the remaining redwood trees in the world.
Open in Google Maps
13